WELIREG™ (belzutifan) is an inhibitor of hypoxia-inducible factor 2 alpha (HIF-2α)
Under normal oxygen levels, HIF-2α is targeted for degradation by VHL protein
WELIREG binds to HIF-2α and, in conditions of hypoxia or impairment of VHL protein function, blocks HIF-2α–HIF-1β interaction.
See the following images for a summary of the mechanism of action for WELIREG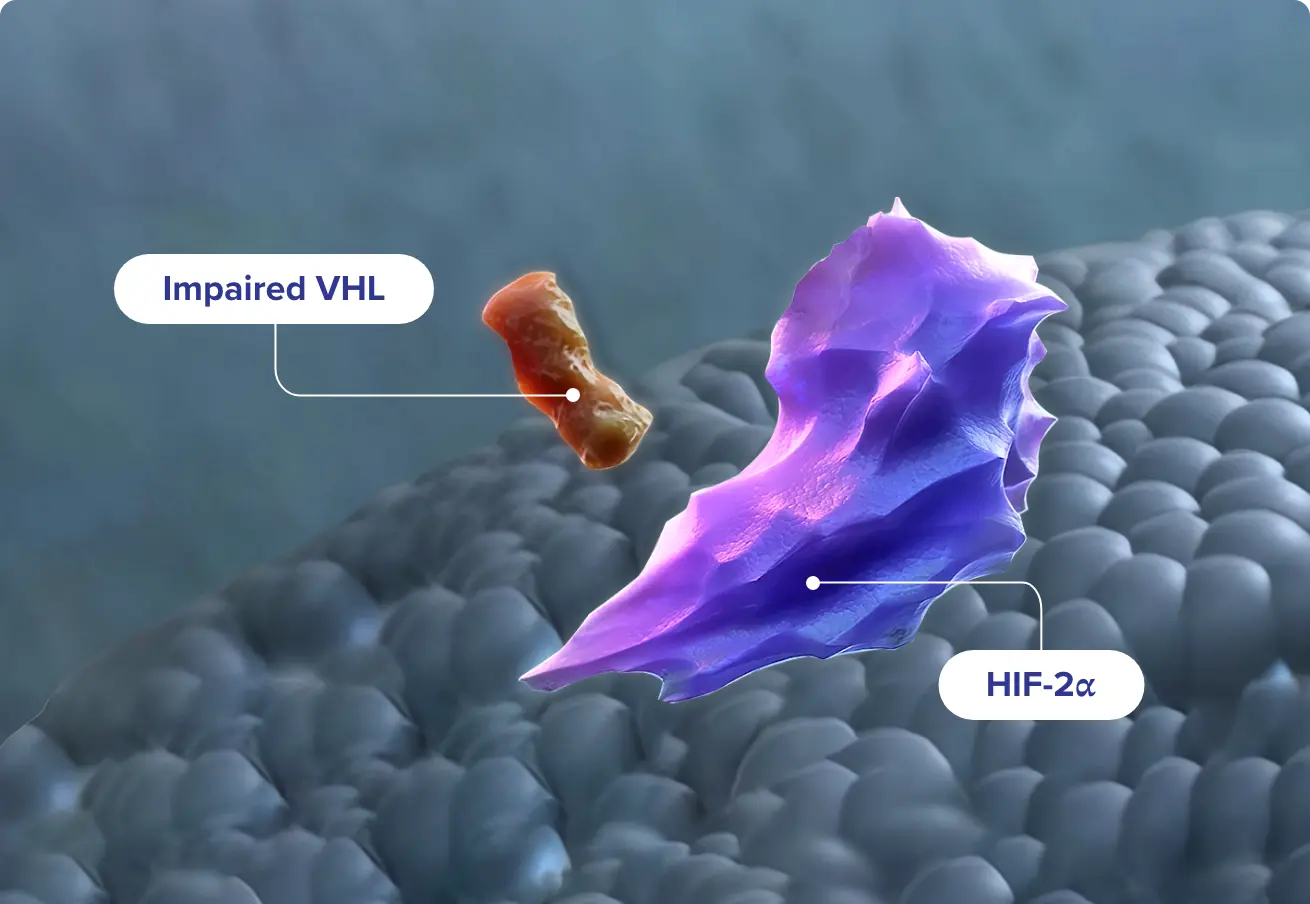 In VHL disease, VHL protein function is impaired while HIF-2α stabilizes.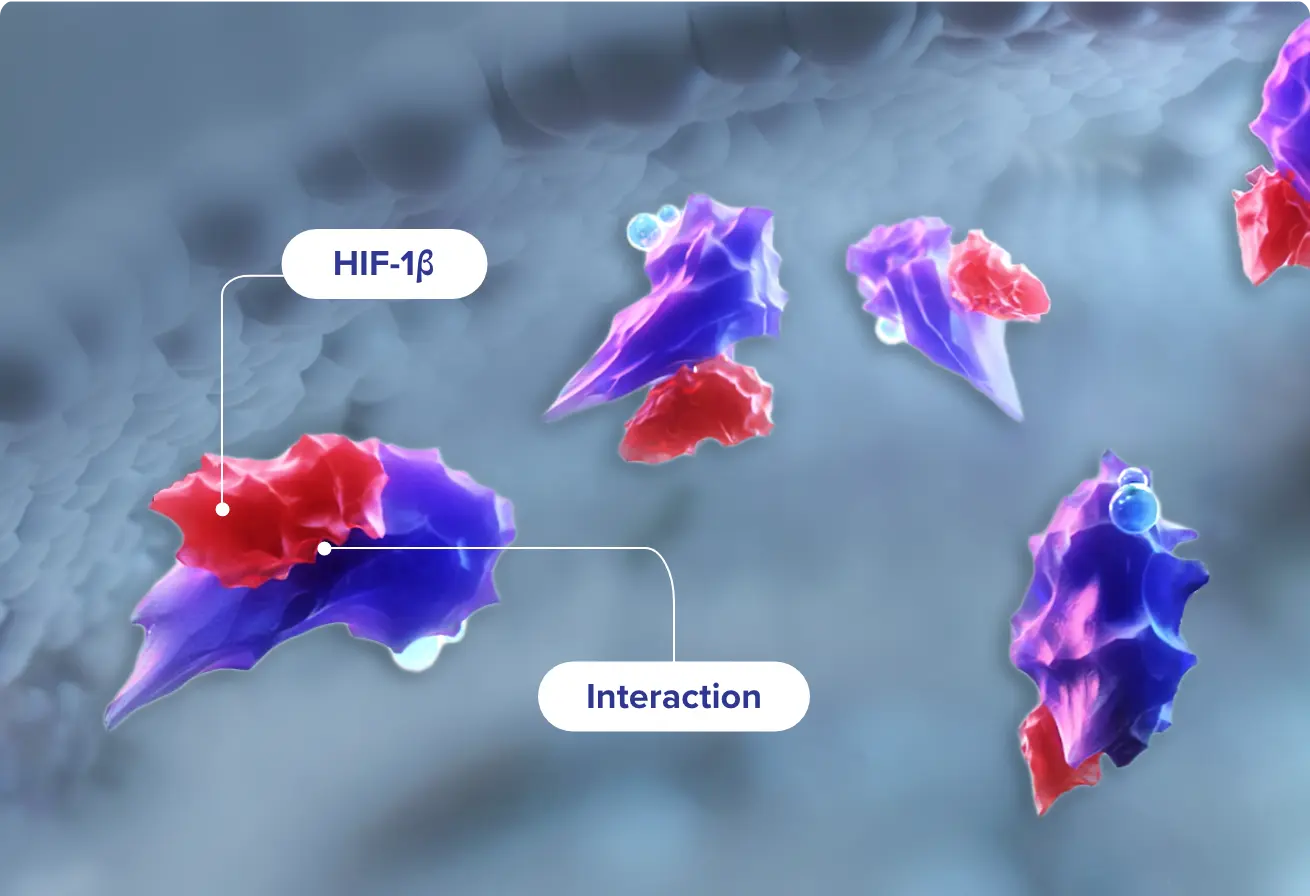 Lack of functional VHL protein results in accumulation of HIF-2α. HIF-2α translocates into the nucleus and interacts with hypoxia-inducible factor 1 beta (HIF-1β).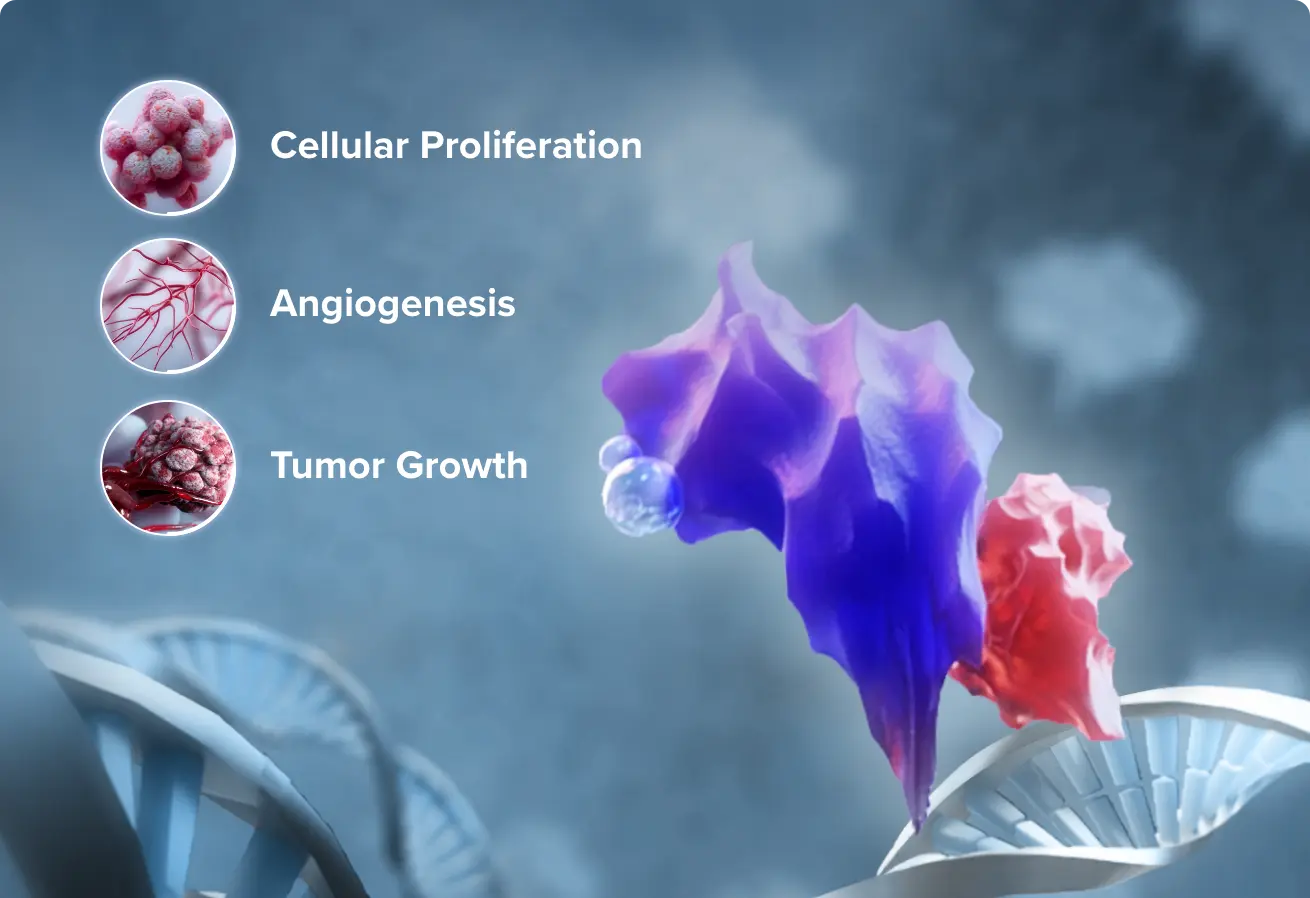 This interaction induces expression of downstream genes leading to associated activity.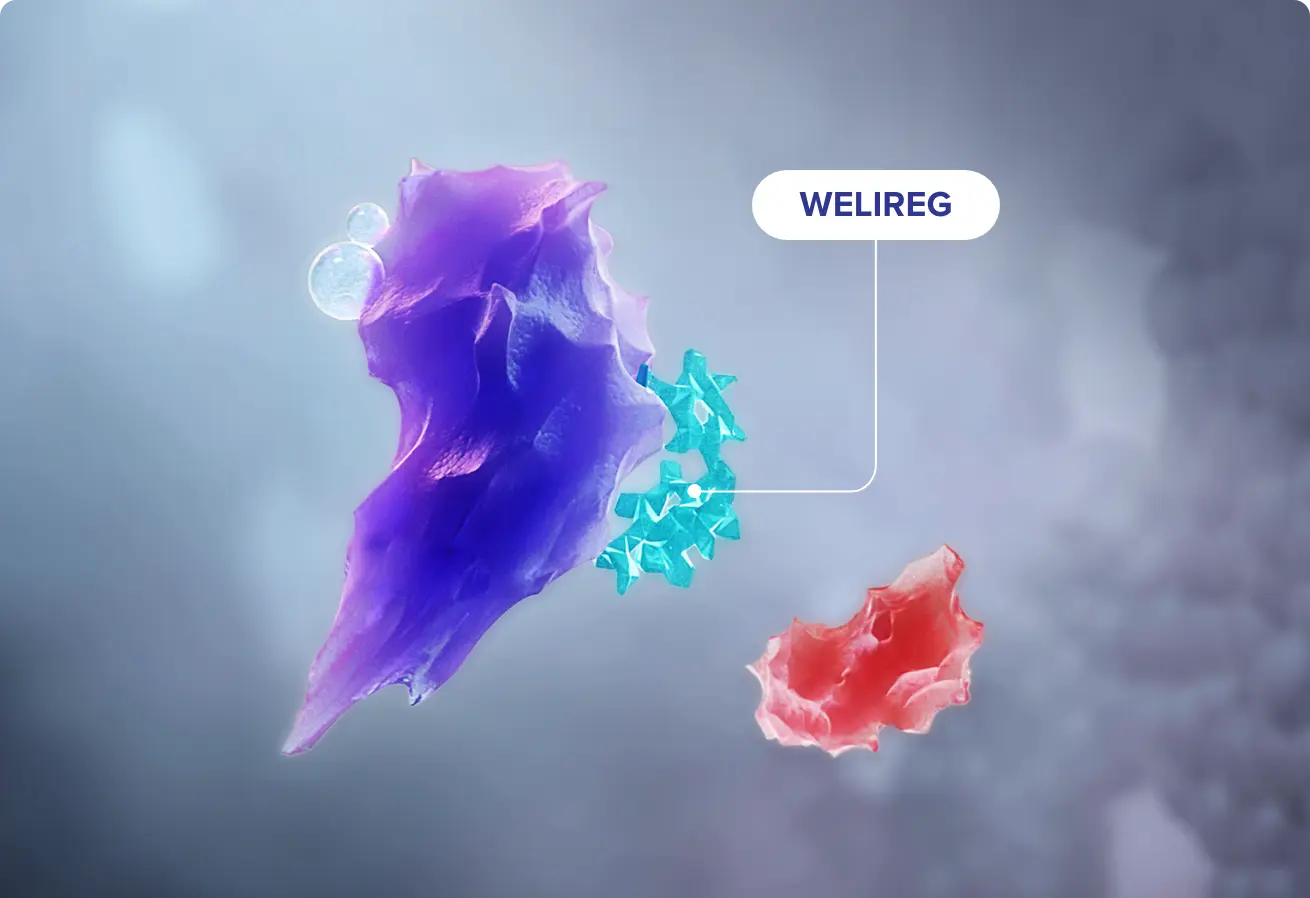 WELIREG blocks HIF-2α–HIF-1β interaction, leading to reduced expression of target genes associated with cellular proliferation, angiogenesis, and tumor growth.